Split screen platformer WIP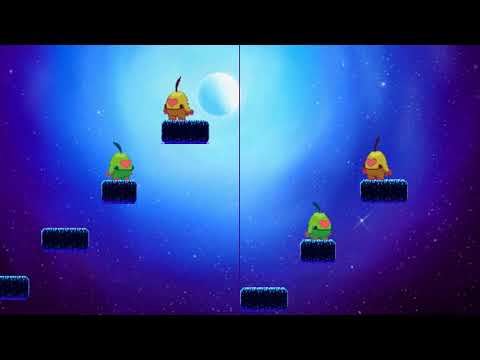 Im new to godot and im trying to setup basic mechanics for a platformer in split screen, so far its kinda ok but i have some questions , maybe others encountered these challenges.
Is it normal that audiostreamplayer plays on logo (that first image being shown when game starts) when i dont even have any scene for logo besides custom png , but i do have audiostreamplay for 1st stage, still i dont think it should play on logo, or is there some other way to play the music and not have it played on logo.
I guess it starts playing because it loads the scene when in titlescreen? Id like to disable this.
Also whats the good way to implement jumpland animation ? States ? Are there any examples of this ?
Thanks.