Adding the ability to access other buffers in Godot's viewports
SIsilicon28
Posts: 748
Moderator
Hey hey! I have something to show today.
For a while, I was upset that Godot does not have ability to access the depth buffer. This sometimes limits what visual effects I can do. Well a week ago, I started working on a feature that allows you to access not only the depth buffer, but also buffers that are used in mid post processing (Normal, roughness, specular, diffuse, etc..).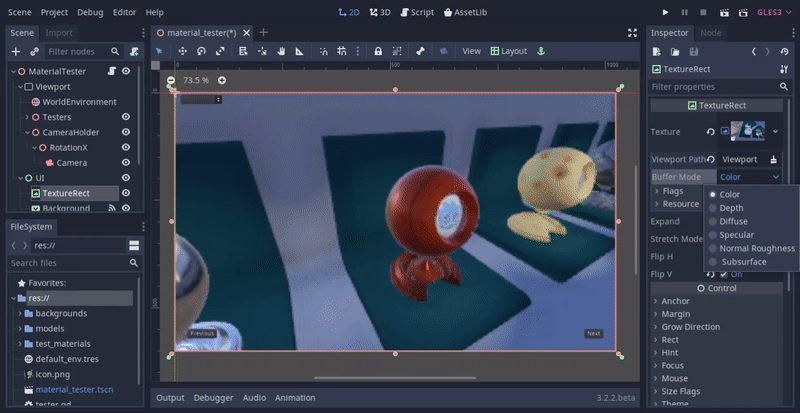 The depth buffer works fine by the way. It just looks all red because of how its data is stored.
This will work in both GLES3 and 2, although obviously, GLES2 will have less accessible buffers than GLES3.
I'm making this feaure in Godot 3.2, because I can't work with Vulkan yet.
Whether this feature get's added to the engine or not, I've learnt a lot doing this, and plan on implementing other features in the near future probably.
Here is the link to the Godot proposal.
https://github.com/godotengine/godot-proposals/issues/798
Tags
:
Leave a Comment