Block Rush
Block Rush [beta]
Play it any any of these sites:
Upset Baby Games
Itch.IO
Newgrounds (Supports Newground medals)
Goodness! It has been forever since I actually tried making a game and this is the first actual game I have made using the Godot engine, pong and asteroid clones aside.
So I've wanted to just make a fast-paced high difficulty arcade game for a while and this is what came of it. Apologies for the crap music / sounds; I'm a programmer not a SFX artist / composer. First time for everything. :P
The goal of the game is to climb as high as you can before the lava reaches you. Hitting blocks in mid-air solidifies them as platforms and gives you points and an extra jump. The further you go the more types of blocks / spawning methods the game will throw at you; as well 'powerups' and the like.
The game has a small number of achievements and an unlockable extra game mode. I'm looking for feedback here. If you think the game could do with something more, needs something changed, or whatever please let me know!
Screenshots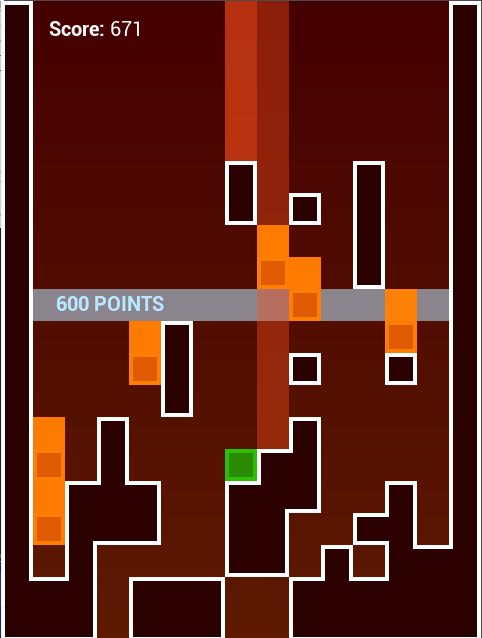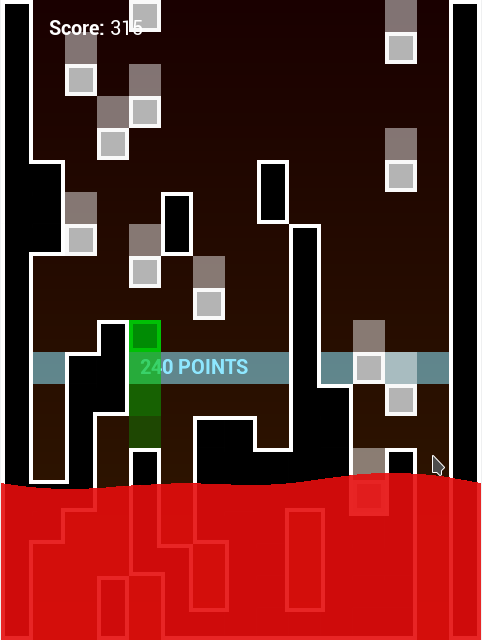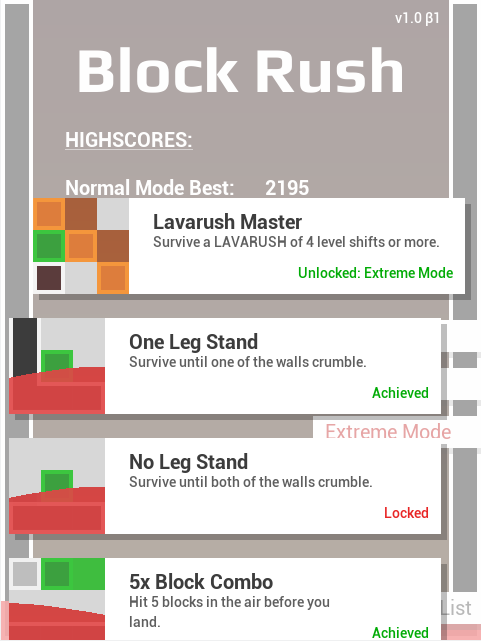 Tags
: